Software / Operating System →
Windows 11 21H2 Build 22000.466 Pro / Enterprise Release Preview English Non-TPM 2.0 Compliant Preactivated
Published by: LeeAndro on 15-01-2022, 11:13 |
0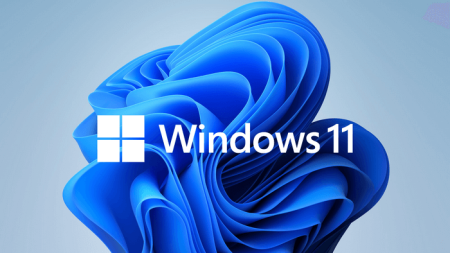 x64 | Language: English | File Size: 3.39 GB
At a when the PC is playing a more central role in our lives, Windows 11 is designed to bring you closer to what you love.
This is the latest version of Windows OS releases, with new interface and other new features like new Microsoft Store, a new personalized feed powered by AI and best-in-class browser performance from Microsoft Edge, Chat from Microsoft Teams integrated in the taskbar and many more!
- Windows 11 will receive a completely new design. Microsoft clearly needs a good reason to reverse its past claims and still ditch Windows 10 by introducing a new operating system number. And a completely new design is great for that. The Redmond giant has long been preparing a redesign for an update with the code name Sun Microsoft regularly disclosed details of the new interface style, insiders shared the unknown previously information, and popular designers in their circles drew realistic concepts based on all this data.
- Start and system elements will float above the bottom bar. Start is the calling card and face of every recent version of Windows. Not surprisingly, in Windows 11, developers will transform it again, but not so much in functional as in visual terms - the Start window will hover above the bottom bar. We have to admit that this small change makes the appearance of the system much fresher. Judging by information from the network, Microsoft will not radically change the "insides" of this menu - the innovations will affect only the design of the window itself. The control panel will also float, and its design will be exactly the same as that of the "Start". The action center will be combined with the control buttons together - a similar one has long been used in some other operating systems. Almost all mentions of this new menu indicate that it will be island - the control buttons will be located on one separate panel, notifications will be on another, and specific elements (like a player) on another separate one.
- Right angles will disappear, they will be replaced by fillets. In truth, insiders and concept designers disagree on this point - some are confident that Microsoft will not change its traditions and will keep right angles, while others are convinced that in 2021 Microsoft will follow the fashion for fillets. The latter fits better with the definition of "completely new Windows" - just hovering menus are not enough for a new design to be considered truly new. Fillets are expected to affect virtually everything in the system, from context menus and system panels to all application windows. True, even on this issue, the opinions of concept designers differ - some draw fillets in all possible interface elements, others combine them with right angles.
- There will be a translucent background with blur everywhere. There is disagreement on the web about the island style of displaying windows, the design of the corners and the levitation effect of the menu, but almost everyone is unanimous about the transparency of the windows. The vast majority of leaks and design renders show transparency and blur in all windows, be it at least the Start menu or Explorer. Moreover, these effects are even in the assembly of the canceled Windows 10X operating system, which Microsoft was developing for devices with two screens and weak gadgets in parallel with the Sun Valley project. The so-called acrylic transparency implies the use of new effects when hovering over elements, as well as increased spacing between elements - those areas of the interface with which the user interacts will certainly become larger, and page titles will be thickened.
- New font that has already been shown. Windows 11 will most likely use the default responsive Segoe UI Variable font, which has already appeared in Windows 10 Build 21376 for Insiders. Its advantage is that it is equally well suited for small texts and large inscriptions. This distinguishes it from standard fonts, which are initially created for either small size or large size. For example, the stable version of Windows 10 currently uses the Segoe UI font, designed for 9pt. In smaller inscriptions, it becomes poorly legible, and in large inscriptions it looks expressionless.
- Windows 11 will have new icons, and Windows 95 icons will disappear. Yes, they are still in use today. Microsoft will finally transform the icons that are used throughout the system. It's not just about shortcuts to folders, trash cans and other icons found in Explorer. We are talking about all the icons available in the Shell32 directory. There are still icons from the days of Windows 95, and only recently Microsoft updated their design in one of the insider assemblies - of course, they will migrate to Windows 11.
- Windows 11 will have functional innovations - there are many of them, but they are all small. Much less is known about the features of the upcoming update than about its design. But since Windows 11 and Windows 10X (the canceled OS for weak and foldable devices, the image of which has leaked to the network) were developed in parallel, we can safely assume that all the functions from the latter will appear in Windows 11. For example, Windows 11 will show when the camera is in use computer - the corresponding indicator will be displayed in the system tray.
- Processor:1 GHz or faster with 2 or more cores on a compatible 64-bit processor. (Microsoft provides a list of compatible processors on its website).
- RAM:4 gigabytes or more
- Storage:64 GB or larger storage device (such as a hard drive or SSD)
- System Firmware:UEFI and Secure Boot capable
- TPM:Trusted Platform Module 2.0 (common on motherboards manufactured after 2016)
- Graphics Card:Compatible with DirectX 12 or later with WDDM 2.0 driver
- Display:An HD display at least 720p (1280x720) resolution larger than 9″ diagonal, 8-bits per color channel
- No Changes were made to the install.wim file. No changes were made to any edition of Windows included in this image, 100% original, the way Microsoft intended them to be.​
- Windows Setup Files are original Windows 11 version, but modified to bypass TPM, RAM, Secure Boot, Storage Space, and CPU Checks.​
- Compressed to ESD using the LZMS compression algorithm, to save you HDD space, and required Bandwidth.​
- Setup allows for Multiple Edition Deployment (Pro and Enterprise).​
- If you want to use the included activator, you will need to disable Windows Defender (or allow file) before running the Activation File, or Defender will quarantine it, and you will not be able to use it.​
- You must be connected to the internet for the HWID Activation method to work with the included activator, otherwise, use the KMS38 method, for offline activation.​
- If your PC was previously activated with HWID activation, This build will activate automatically upon internet connection. HWID activation is permanent, and only required once.
DOWNLOADuploadgig.comrapidgator.netnitro.download
[related-news]
Related News
[/related-news]
Comments (0)