Software / For MacOSX →
Luminar Neo 1.5.1 U2B (Mac OS X)
Published by: mata00 on 29-11-2022, 12:10 |
0
Luminar Neo 1.5.1 U2B (Mac OS X)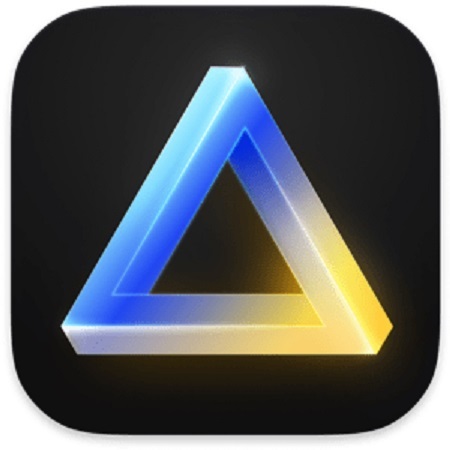 Luminar Neo 1.5.1 U2B (Mac OS X)
File size: 5.12 GB
Luminar Neo is an AI-driven creative image editor. A creative image editor to bring your ideas to life. Have you ever wanted to achieve more with your images? Luminar Neo is an innovative image editor powered by AI technologies of the future that simplifies complex editing routines and enables creators to bring their boldest ideas to life. And enjoy it.
Control the light in 3D space with RelightAI
Relight backlit photos or darkened images in a click with the RelightAI feature. Luminar Neo calculates the depth of a photo and creates a 3D map, making it possible to spread light naturally in 3D space across a 2D image. You can also relight the background and foreground separately — meaning you can darken parts of the image as well. This opens up an opportunity for creative relighting in order to bring your artistic vision to life.
Remove messy powerlines with AI
Automatically remove distracting elements in your cityscapes, urban landscapes or travel photos. Get a clear sky with no cluttered phone or power lines.
Unleash your creativity with Layers and AI Masking
Use both MaskAI and Layers for limitless creativity. MaskAI automates the masking process by identifying objects in the image and creating precise masks. You can always manually refine those masks with a brush if you choose to. Layers open up a whole new level of creative expression, with endless possibilities for adding objects, textures, watermarks, and any other graphics to your images.
Replace the sky in one click
Cutting-edge sky replacement technology with water reflections, sky positioning, and human-aware relighting to match the new sky.
Lightning-fast creative editing with an all-new image engine.
Designed as a module system its parts now can be optimized separately, for the best performance.
→What is Luminar Neo?
Have you ever wanted to achieve more with your images? Luminar Neo is an innovative image editor powered by AI technologies of the future that simplifies complex editing routines and enables creators to bring their boldest ideas to life. And enjoy it.
• Get speed and flexibility in your editing with our brand-new core engine and layers workflow.
• The new engine we built for Luminar Neo is based on all the best solutions from our combined and evolved experience for maximum performance and creativity and is developed for achieving complex creative results.
• Adjust the light in your photo for creative control over the lighting in a scene. You can control the exposure of an image based on the distance from the lens to independently adjust the background and foreground exposure.
• Automatically remove spots on your images caused by dust and dirt on your lens and sensor.
• Clean up unwanted power lines from the skies in your cityscapes.
• Experiment with infinite creative possibilities by effortlessly combining two or more images in a shot.
• ...And much more.
The new technologies and innovative user experience in Luminar Neo make creative image editing simple and fun.
→What's New in Luminar Neo?
Luminar Neo is a giant leap forward to more innovative, AI-based editing that targets the pains of photographers. Its goal is high-quality, fast, easy, and enjoyable results for anyone who wants to edit their images and channel their creativity in new ways.
The collection of AI-powered tools take a significant jump forward in function and performance with Luminar Neo. The application expands its toolbox with more groundbreaking AI-powered tools. The new tools are joined by additional options to solve even more problems and unleash creativity.
Speed up your editing workflow with our new fast core engine.
It's based on unique technologies developed by Skylum and works on a module system, which means that different parts of the application can now be optimized separately for the best results. Thanks to the independent modules engine, Luminar Neo will be updated more frequently. Luminar Neo has a more flexible editing process, which means less memory is required to edit photos. The new engine has many small background optimizations of memory use, which increases the speed of all processes inside the application, from uploading to applying editing effects, using layers, and exporting.
Completely transform your photos with new relighting options.
Luminar Neo analyzes each image to recognize the depth of a scene and its subject allowing for unique control over exposure and tone.
Easily remove distracting image blemishes caused by a dirty camera sensor or lens.
There are also new tools to clean up unwanted elements in the background of a photo.
Explore creativity with an effortless layers workflow and combine a photograph with other visual elements.
Discover a collection of textures, overlays, and visual effects to add creativity to an image and personalize it. This addition unlocks new creative options for compositing images and visuals to create a custom style. You can add an infinite number of Layers, move Layers on top of each other, use blending modes and masking modes, make collages, add double exposure effects, and do more on each layer.
Skylum is also excited to announce that a new mobile app is in development.
It will allow easy transfer of photos between a mobile device and a computer. This will make it easier to add pictures captured on a mobile device to your Luminar library. Once edited in Luminar Neo, results can be sent back to the portable device for easy social sharing or viewing on the go.
The powerful AI tools and the convenient and fresh design that helps photographers effortlessly access all the features give anyone the ability to transform photos easily and achieve satisfying results. We'll treat you to even more cutting-edge features that will ship as free updates after the official release.
Supported Operation System
• macOS 10.14.6 or later
• Apple Silicon or Intel Core processor
Link Download

Download Via UploadGig
Download Via Rapidgator
Extract files with WinRar 5 or Latest !
[related-news]
Related News
[/related-news]
Comments (0)