Software / Programming →
IAR Embedded Workbench For ARM v9.30.1 (x64)
Published by: tuongyda14 on 11-12-2022, 11:56 |
0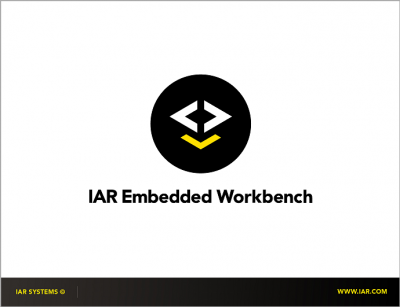 IAR Embedded Workbench For ARM v9.30.1 (x64) | 2.56 GB
The integrated development environment IAR Embedded workbench for ARM is a professional environment for developing and debugging applications for microcontrollers with an ARM core. It is a powerful, yet simple and very convenient programming tool for embedded microprocessor devices and systems.
The quality of IDE IAR Systems is recognized by many world famous manufacturers of industrial and telecommunication equipment, computer and medical equipment (Apple Computer Inc., Black&Decker, Cisco Systems, Ember, Ericsson, Hewlett-Packard, Motorola Inc., Panasonic Communications, GigaDevice, Siemens, etc. ), as well as among Russian developers.
Support for new devices:
Atmosic
ATM22xx, ATM32xx, ATM33xx
FMD
FT32F030, FT32F032, FT32F072
Epson
S1C31D41, S1C31D5x, S1C31W65, S1C31W73
Geehy
APM32E103, APM32F03, APM32F05, APM32F07, APM32F09,
APM32F103, APM32F405, APM32F407, APM32F417
GigaDevice
GD32L233
Infineon
CYW20829, CYW89829,
CYPM1011, CYPM1111, CYPM1211, CYPD8225, CYPM1311, CYPM1322,
CY8C4124, CY8C4125, CY8C4126, CY8C4127, CY8C4146, CY8C4147,
CY8C4248, CY8C4746, CY8C4747,
CY8C4588, CY8C6144, CY8C6244
Microchip
ATSAMRH707F18A
NXP
LPC864, LPC865,
i.MXRT1041, i.MXRT1042
Renesas
R7FA6T2 (RA),
R9A07G084Mxx (RZ/T2M)
SemiDrive
E3105, E3110, E3210, E3340, E3640,
G9xR5, V9xR5
SiLabs
EFR32BG24B,
EFR32MG24A, EFR32MG24B
ST
BlueNRG-332,
STM32WB5MMG
TexasInstruments
CC1314R10, CC1354P10, CC1354R10,
CC2651R3SIPA, CC2653P10, CC2674P10, CC2674R10
Toshiba
TMPM3HL, TMPM3HM, TMPM3HN, TMPM3HP, TMPM3HQ
WHXY
CW32F003, CW32F030, CW32L083
System requirements : Windows x64 7-11.
https://www.iar.com/
[related-news]
Related News
[/related-news]
Comments (0)