Software / Programming →
BMW Road Map Europe Evo 2022-2 (2022)
Published by: mata00 on 8-10-2022, 09:51 |
0
BMW Road Map Europe Evo 2022-2 (2022)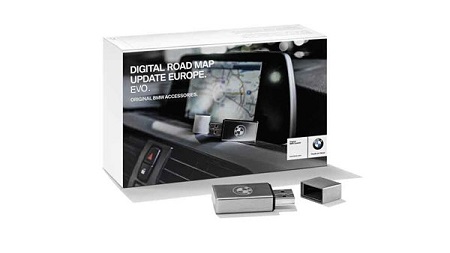 BMW Road Map Europe Evo 2022-2 (2022)
File Size: 35.73 GB
USB update Road Map Europe Evo for compatible BMW / Mini (NBT Evo).
1. Write the contents of the folder to the root of the flash drive (64+ GB, NTFS / ExFAT)
2. Insert into the car,
3. Confirm the update
4. Wait 30-40 minutes until the update process is completed (the process runs in the background, you can safely leave, progress is displayed in the map options).
Release Year/Date : 2022
Version : 2022-2
List of countries on disk
Europe
Albania, Andorra, Austria, Belarus , Belgium, Bosnia and Herzegovina, Bulgaria, Croatia, Cyprus, Czech Republic, Denmark, Estonia, Finland, France, Germany , Gibraltar, Greece, Hungary, Ireland, Italy, Latvia, Liechtenstein, Lithuania, Luxembourg, Macedonia, Malta, Moldova, Monaco, Montenegro, Netherlands, Norway, Poland, Portugal, Romania, Russia , San Marino, Serbia, Slovakia, Slovenia , Spain, Sweden, Switzerland, Turkey, Ukraine , United Kingdom, Vatican City
Supported Languages ​​: English, German, French, Spanish, Italian
System Compatibility
NBT Evo
Mini Countryman F60 2017
BMW 5er Limousine (from 2017)
BMW 5er Touring (from 2017)
BMW X3 (from 2017)
BMW X4 (from 2017)
BMW X5 (2013 - 2018)
BMW X6 (from 2014)
BMW X5 M (2015 - 2018)
BMW X6 M (from 2015)
Link Download

Download Via UploadGig
Download Via Rapidgator
Extract files with WinRar 5 or Latest !
[related-news]
Related News
[/related-news]
Comments (0)