Published by: BaDshaH on 30-03-2023, 19:02 |
0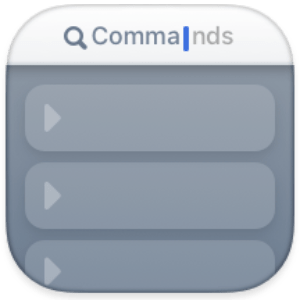 File size: 14 MB
With Paletro, by pressing ⇧⌘P, you have access to all of the functionality of current focused app, including keyboard shortcuts for the most common operations.
Features
Search - Fuzzy search or filter operations in command palette without taking your hands from the keyboard.
Shortcuts - Display and support original shortcut keys from current application, like a built-in component.
i18n - Able to search in English words or alphabets in non-English locales in (some) applications.
Customization - Customize rules how Paletro should behavior, exclude certain menu items or disable in certain applications.
Themes - Multiple themes you can choose from, and you can create your own styles (coming soon).
Release Notes
Updates: official site does not provide any info about changes in this version.
Supported Operation Systems
macOS 10.14 or later (Apple Silicon compatible)
HOMEPAGE
https://appmakes.io/paletro

Download From Rapidgator

https://rapidgator.net/file/1a55c0d52da71d8b00b9e09b7c220b10

Download From Ddownload

https://ddownload.com/kklf8codsg4t

[related-news]
Related News
[/related-news]
Comments (0)