Software →
RS Partition Recovery 4.7 Multilingual
Published by: BaDshaH on 29-03-2023, 22:18 |
0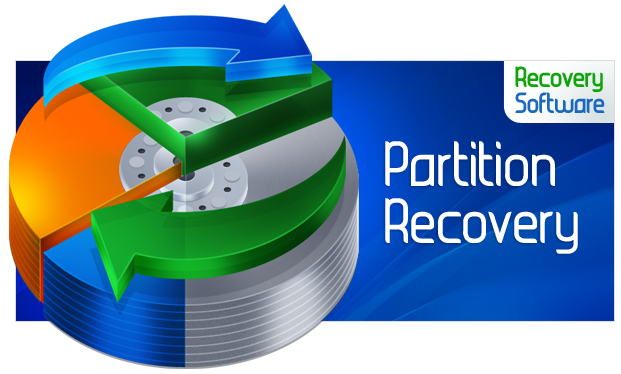 File size: 43 MB
Corrupted and inaccessible volumes, formatted and repartitioned hard drives may look like a big problem – but they aren't if you're using the right tool. RS Partition Recovery can restore deleted partitions, repair corrupted hard drives and recover lost data quickly and easily with a step-by-step wizard.
The Most Advanced Information Recovery
RS Partition Recovery can quickly recover deleted files or perform the most thorough scan and the most comprehensive recovery on damaged media. Supporting badly damaged, formatted and repartitioned media, the tool can re-build the original data structures from the scratch.
Preview Deleted Files at a Glance
Quick pre-recovery preview allows viewing the content of recoverable files in live mode, allowing to quickly locate the exact document, picture or archive to recover. You don't have to purchase the full version or actually recover a file to have a peek. Just complete a disk scan and click on a file to see its live pre-recovery preview!
Maximum Recovery Rates with Deep Scan
RS Partition Recovery will recover the maximum amount of information no matter how bad the damage is. The available Deep Scan mode takes extra time and care to locate many types of files stored on corrupted, damaged and inaccessible disks. This content-aware algorithm analyzes the entire disk surface as opposed to only scanning the file system, matching every sector against a built-in database of known file signatures. By performing content-aware analysis, Deep Scan produces amazingly complete results, often allowing to rebuild the entire hard drive from the scratch.
Virtual Drive Images Ensure Safer Recovery
Worried about damaging the already corrupted drive during the recovery? The optional Virtual Drive mode can take a bit-precise snapshot of the damaged disk, storing the entire content of the drive into a single file. You can then disconnect the damaged disk and use RS Partition Recovery to recover information from a virtual image without worrying about the safety of data stored on the original drive.
All Types of Media and All Windows File Systems Supported
RS Partition Recovery reliably supports all types of storage media your computer can read. Magnetic (hard drives) and solid-state media (SSD, memory cards, USB sticks) of all makes and models are supported. We tested RS Partition Recovery with nearly a hundred of hard drives, memory cards and SSD drives of various makes and models to ensure compatibility up to the highest standards.
Features at a Glance:
Recovers deleted files and folders;
Recovers data from formatted and deleted FAT and NTFS partitions;
Recovers damaged volumes and corrupted partitions;
Recovers information from hard drives, SSD drives, flash memory cards and all other types of storage media;
The Deep Scan mode recovers data from badly damaged partitions;
Repairs corrupted volumes and rebuilds badly damaged system structures from the scratch;
Supports virtual drive images for even safer recovery;
Recovers Microsoft Office documents (including Word, Excel, PowerPoint etc.), PDF files, databases, digital pictures, video and audio files in all formats;
Supports most major file systems including exFAT / FAT 16 / FAT 32 / NTFS / NTFS 4 / NTFS5;
Supports Microsoft Windows XP, 2003, Vista, 2008 Server and Windows 7-8, Windows 10;
Whats New:
• official site does not provide any info about changes in this version.
HOMEPAGE
https://recoverhdd.com/

Download From Rapidgator

https://rapidgator.net/file/e356ebab859dacb5f8f5a3d62bd010ce

Download From Ddownload

https://ddownload.com/ufr2m80w6rmw

[related-news]
Related News
[/related-news]
Comments (0)