Software →
RS Linux Recovery 2.4 Multilingual
Published by: BaDshaH on 29-03-2023, 22:10 |
0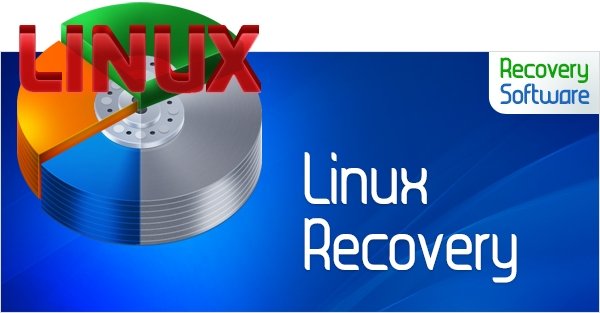 File size: 42 MB
Program for data recovery from Linux file system partitions in Windows. Need to access Linux Ext2, Ext3 and Ext4 file system partitions in Windows? Do you want to perform data recovery from an ext4 partition from an external hard drive? RS Linux Recovery specially designed to work with file systems Ext2/3/4, ReiserFS, XFS, UFS. The program allows you to access both existing and deleted files and packages of Linux, Unix, FreeBSD, OpenBSD or Solaris operating systems in a Windows-like interface.
Universal tool works under any Windows version, allows you to read and recover data from a hard drive, a flash drive formatted for LINUX, or an external drive where the operating system was installed.
Easy way to recover data
The built-in wizard in just three steps will help you restore data after accidental deletion, formatting, or re-partitioning of the hard drive. Deep disk scan allows you to recover lost data in case of partition table error or damaged sectors.
Preview of recoverable files
The preview function allows you to find the documents, photos, or archives you need to restore or copy quickly.
After analyzing the drive, you can navigate through the directories and view the files content.
Secure recovery from a disk image
If you fear that a problem disk may permanently fail during the recovery process, use the Disk Image feature. It is the perfect mechanism for safely recovering data from failure-prone drives and disks that may suddenly fail. Once the virtual disk image has been created, the program, while recovering the structures and files, will no longer refer to the drive itself, but to its exact copy – the image.
Program Features:
• Recovering data lost after formatting or deleting a logical partition;
• Reconstruction of partitions damaged after power or hardware failure, system failure or other reasons;
• Data recovery from HDD disks of all types as well as from removable drives;
• Data recovery from images and disks of virtual machines of formats: *.dsk, *.hdd, *.vdi, *.vhd, *.vhdx, *.vmdk;
• Fixing damaged partitions and recreating heavily damaged logical disk structures from scratch;
• Possibility of "delayed" data recovery using virtual disk images;
• Restoring Microsoft Office documents (Word, Excel, PowerPoint, etc.), Adobe Reader documents, database files, digital images and photos of any format, video and audio files;
• Supporting popular file systems exFAT / FAT / ReFS / XFS / UFS / ReiserFS / Ext2/3/4.
What's new
• official site does not provide any info about changes in this version.
HOMEPAGE
https://recoverhdd.com/

Download From Rapidgator

https://rapidgator.net/file/3c734a3c8b3eb34f89621d1e41a3725f

Download From Ddownload

https://ddownload.com/jcgub0yxl09r

[related-news]
Related News
[/related-news]
Comments (0)