Software →
Roxio Easy CD & DVD Burning 2 v20.0.55.0
Published by: BaDshaH on 29-11-2022, 16:54 |
0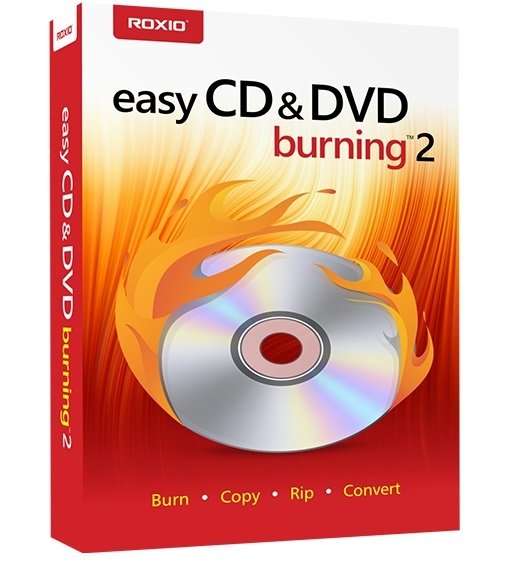 Languages: Multilingual
File Size: 3.33 GB
For all your CD and DVD burning needs. Peace of mind comes from knowing where your irreplaceable data resides. Why not use the industry's leading toolkit to burn and copy CDs and DVDs in a few easy clicks? Just drag and drop invaluable music, photos, and video files from your desktop to disc. If your computer can read it, this software can can burn it!
Easy CD & DVD Burning 2 - CD and DVD Burner
- Copy and burn CDs and DVDs
- Burn CDs and edit and convert audio
- Author DVDs with chapters and menus
- Create or burn a DVD from an ISO image file
- Back up and archive data to disc
The industry standard for burning
- Drag and drop directly from your desktop and easily copy* or burn CDs and DVDs
- Create data, audio, photo, or video discs with ease
- Back up or archive your files across multiple discs
- Burn your photos to disc
- Create and burn ISO image files
- Easily erase discs or finalize discs
Create Audio CDs
- Copy* and convert audio to your preferred format and play back on your PC, smartphone, or favorite device
- Digitize LPs and cassettes
- Rip CDs and capture audio
- Edit audio, song information, and create custom music CDs
- Automatically add artist metadata and album artwork with built-in Gracenote® technology
- Record voiceover and capture video
Author DVDs
- Turn your videos into professional-looking discs with Roxio MyDVD
- Add customizable DVD menus and chapters to your videos
- Quickly trim videos
- Choose from 20 themed menu templates and personalize with a custom background image and music
- Combine multiple videos on one disc and play back on your home DVD player
Touch-up your media
- Rotate and crop photos
- Create stunning video slideshows
- Enhance sound and add effects
- Create personalized disc labels
Copy & convert media
- Digitize audio from LPs and cassettes
- Edit and convert audio and photos
- Convert video to popular formats
- Batch convert files
RELEASE NOTES
- Release notes were unavailable when this listing was updated.
System Requirements:
- Microsoft Windows 10, Windows 8.x, Windows 7 SP1
- Multi-core processor highly recommended
- For data burning and copy, audio capture, and editing: Intel® 1.6GHz Pentium 4 Processor or AMD equivalent, 1GB RAM
- For video or photo editing, conversion, and playback: Intel Pentium 4 2GHz processor or AMD equivalent and 2GB RAM
- 1024x768 DirectX 9.0c compatible graphics card with at least 16-bit color setting, sound card, DVD-ROM drive
- Internet Explorer 7 and above
- Windows Media Player version 10 and above
For burning and disc copy:
- MyDVD video disc authoring requires 64-bit OS
- DVD and BD copy, as well as video editing and authoring, may require a large amount of free disk space, up to 10's of GB
- Multimedia compliant CD, DVD recordable drive
For video capture:
OHCI compliant IEEE 1394 FireWire card for use with DV cameras or Roxio Video Capture USB for analog sources
Supported Languages:
English, French, Italian, German, Spanish, Dutch, Japanese
HOMEPAGE
https://www.roxio.com

Download From Rapidgator

https://rapidgator.net/file/f6f159acf01ef6212a44a98a5e466e78
https://rapidgator.net/file/166f061d0bd610c469f7d07ea56ebbee
https://rapidgator.net/file/929bb0f67241521f984a191727330cb0
https://rapidgator.net/file/c375f734851fcc84d6c47a25d7fdea7c

Download From 1DL

https://1dl.net/xiz654zec37d
https://1dl.net/7qij3oxa2pfd
https://1dl.net/fvmup1qzw1nq
https://1dl.net/qz8abkbjgns2

Download From UploadGig
To Support My Work Buy Premium From My Links.
[related-news]
Related News
[/related-news]
Comments (0)