Movies / Documentary →
BBC - The Lakes with Simon Reeve (2021)
Published by: Minhchick on 10-01-2022, 09:43 |
0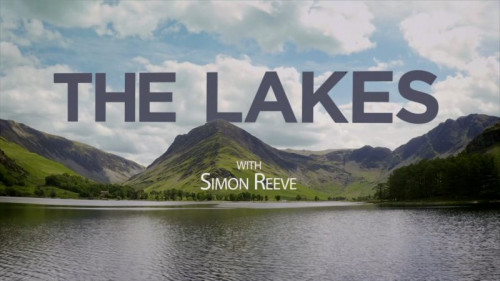 BBC - The Lakes with Simon Reeve (2021)
English | Size: 3.62 GB
Category: Documentary
Simon Reeve travels through the glorious Lake District and breathtaking Cumbria, revealing the secrets of this iconic part of Britain.
Chapter 1:
Simon Reeve travels through the glorious Lake District National Park and the county of Cumbria. With its magnificent mountains, glacial valleys and 16 iconic lakes and meres, the Lake District is one of the great natural wonders of our country.
But huge changes are sweeping through this ancient landscape. In this episode, Simon meets some of the Cumbrian characters with different visions for the future of England's biggest national park, including a campaign group trying to protect the remaining red squirrel populations, a traditional farmer who feels that his ancient way of life is on the point of extinction and an 18-year-old student who, following the recent deaths of both parents, now runs a 1500-acre farm.
Chapter 2:
Simon looks at the impact of humans on England's biggest and most popular national park. He goes wild swimming in the crystal clear lake of Buttermere, before taking a look at the less fortunate Derwent Water, one of the many lakes now clogged with the invasive New Zealand pygmyweed. He also visits England's highest peak, Scafell Pike, where he discovers that the sheer footfall of so many yearly visitors is damaging the mountain and stretching rescue volunteers thin.
Outside the Lakes, Simon talks to experts who are trying to understand flooding in Carlisle, which they believe is caused by a mixture of climate change and the upstream flooding of artificially straightened rivers. He finds out about a project to restore the original boundaries of such rivers, which can also help to return wetlands like Foulshaw Moss to their former glory.
Chapter 3:
Simon explores the wild and rugged coast of Cumbria and learns how central the county is to many of the challenges facing Britain.
The Lake District National Park includes a beautiful stretch of Cumbria's coast, where rare natterjack toads inhabit a spectacular sand dune landscape. But this rugged wilderness sits in the shadows of Sellafield, the most hazardous industrial site in western Europe, which is home to hundreds of aging and disused nuclear facilities - including the largest single stockpile of plutonium on the planet.
At a brand new training facility, Simon meets members of the Civil Nuclear Constabulary, an elite unit of armed police that is the UK's first line of defence against an attack at a nuclear site. He is also given rare access to Sellafield's aging facilities and some of the men and women tasked with clearing and securing over half a century of Britain's nuclear waste.
Further down the coast, Simon heads out to sea to visit a much less controversial part of Cumbria's 'Energy Coast' - the second biggest offshore wind farm on earth. But greener energy alone won't reduce carbon emissions enough to prevent global warming. Vast areas of the Lake District are boggy peatlands. Peat is dense, wet organic matter that stores enormous quantities of carbon. Simon heads up into the fells above Coniston to see a large project that is aiming to prevent the release of carbon from peatlands, reversing this process to restore the land to its former boggy glory.
At the end of his travels through Cumbria, Simon meets James Rebanks, a shepherd and bestselling author who believes that farming could be the solution to many of our national problems, from the loss of wildlife to climate change. His vision of 'regenerative farming', where farmers work with the natural world to produce food, is increasingly seen as one answer to the decline of rural communities and the degradation of the natural world.
Buy Long-term Premium Accounts To Support Me & Max Speed
[related-news]
Related News
[/related-news]
Comments (0)