Movies / Documentary →
History Channel - The Kennedy Assassination 24 Hours after (2009)
Published by: Minhchick on 25-12-2021, 06:41 |
0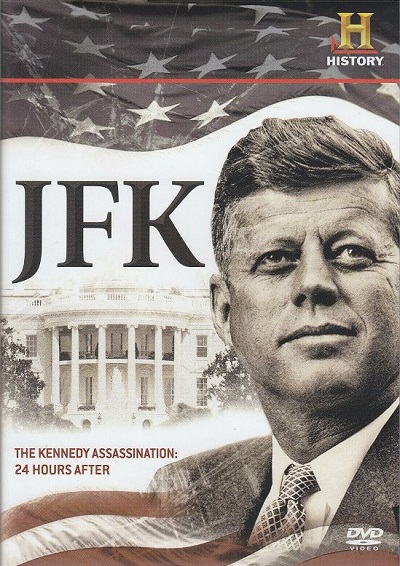 History Channel - The Kennedy Assassination: 24 Hours after (2009)
English | Size: 2.21 GB
Category: Documentary
Riding in an open-topped convertible through Dallas on November 22, 1963, Lyndon B. Johnson heard a sudden explosive sound at 12:30 PM. The Secret Service sped him away to safety, but not until 1:20 PM did he learn that John F. Kennedy had been assassinated.
In 2009, 46 years after he was shot, JFK will be gone for as long as he was alive. While the moments and hours after John F. Kennedy's tragic assassination were some of the most formative and important for the U.S., but the true story has rarely, and only partially, been told. For the first time, using never-before-seen transcripts only recently made public, this film pieces together the 24-hour period after the shots were fired. The timeline reveals startling new information about the death of the President and the traumatic transfer of power to his successor, Vice President Lyndon B. Johnson. Sworn in next to a bloodstained Jackie Kennedy at 2:40 PM, Johnson worked feverishly until 3:00 in the morning, agonizing about the future of both his nation and his party. Unbeknownst to him, his actions had already determined the tragic outcome of his presidency. From new details about when JFK really died to the truth behind LBJ's Oath of Office photo on Air Force One, THE KENNEDY ASSASSINATION: 24 HOURS AFTER uncovers an unfamiliar story born out of one of the most shocking days in American history.
Based on the book "The Kennedy Assassination: 24 Hours After" by Steven M. Gillon.
Produced, Written and Directed by Anthony Giacchino ; A Time Travel Unlimited, LLC Production for HISTORY / A&E Television Networks
Buy Long-term Premium Accounts To Support Me & Max Speed
[related-news]
Related News
[/related-news]
Comments (0)