Software / Operating System →
Windows XP SP3 x86 10in1 May 2023 Multilanguage
Published by: BaDshaH on 7-05-2023, 12:43 |
0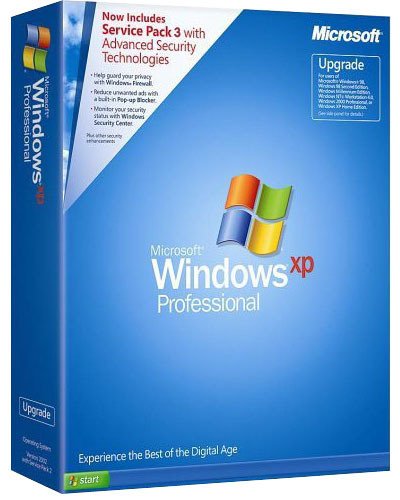 Language: English, Arabic, Chinese, Chinese (Hong Kong), Czech , Danish, Dutch, Finnish, French, German, Georgian, Hebrew, Hungarian, Italian, Japanese, Korean, Norwegian, Polish, Portuguese (Brazil), Portuguese (Portugal), Russian, Spanish, Swedish, Thai, Turkish | Size: 1.4 GB / 9.8 GB
The assembly is made on the basis of the original images, using the XP2ESD tool. The installation process of this assembly has been modified and uses the bootloader from Windows 7 with elements of the installer from Windows 10. The assembly installation time may take about the same as a regular installation from the original disk.
Languages
- Arabic
- Chinese
- Chinese (Hong Kong)
- Czech
- Danish
- Dutch
- Finnish
- French
- German
- Georgian
- Hebrew
- Hungarian
- Italian
- Japanese
- Korean
- Norwegian
- Polish
- Portuguese (Brazil)
- Portuguese (Portugal)
- Russian
- Spanish
- Swedish
- Thai
- Turkish
Editions
- Windows XP Home
- Windows XP Home N
- Windows XP Professional Volume License
- Windows XP Professional Volume License N (версия для Евросоюза)
- Windows XP Professional
- Windows XP Professional N (версия для Евросоюза)
- In the English version, more editions with index K are available.
- The K and KN editions of Windows XP Home Edition and Professional Edition were released in August 2006 and are only available in English and Korean. Both editions contain links to third-party instant messaging programs and media players.
Features
- Integrated updates for April 9, 2019;
- Integrated .Net Framework 1.1-4.0 + language packs;
- Integrated Visual C++ 2005-2019 (Upd 01/15/2021);
- Integrated DirectX 9c (Upd June 2010);
- Integrated Internet Explorer 8;
- Integrated Windows Media Player 11;
- Integrated Adobe Flash Player;
- Integrated drivers for AHCI / SATA;
- Integrated root certificates for August 2022;
- Updated several wallpapers to HD quality and added several official themes;
- During installation, a system kernel patch is made, which allows you to see and use more than 4 GB (the patch is installed on a bar up to 128 GB);
— The systems were in audit mode.
Notes
- This release contains One ISO image and 24 executable svf files. All exe files are created from original ISOs for each language. This is done with SmartVersion, a program that calculates the difference between two files (one of which is used as the source) and then creates an svf file based on that difference.
- EXE files should be located next to the ISO image.
- To get the original ISO - image with the interface language of your choice, run the executable file and wait until the operation is completed.
- In a few minutes (depending on the power of your computer) you will receive the original ISO image.
- For example, to get an image with German localization, you need to run the deu_windows_xp_sp3_with_update_2600.7682_aio_6in1_x86_v23.05.05_by_adguard.exe file.
Notes 2
- In this assembly, some drivers for SATA / IDE controllers and USB are integrated. During installation, there may be conflicts and blue screens, so be prepared to have a disc or driver package for your device with you.
- Also, I strongly advise against installing a system where you have two or more hard drives. Please turn off the rest of the hard drives before installing, so that there is no incident with the deletion of your necessary and personal information.
- BSoD - 0x00000007b: If during installation, an error occurred with the code 0x00000007b, then it is necessary in the BIOS to switch the hard drive to IDE mode.
- BSoD - 0x00000000a: If during the installation, an error occurred with the code 0x00000000a - then during the installation of the drivers, a crooked driver was installed on the SATA / IDE controller, restart the computer, then it should skip this driver and not install it again.
PS> To install it on a virtual machine, it is recommended to use older versions of the program, new versions do not contain a driver for this operating system.
System requirements
- Processor: not less than 300 MHz
- Memory: 256 Mb
- VGA: 800 x 600
- HDD: 6 GB
What's New
- Integrated updates for April 9, 2019;
- Integrated .Net Framework 1.1-4.0 + language packs;
- Integrated Visual C++ 2005-2019 (Upd 01/15/2021);
- Integrated DirectX 9c (Upd June 2010);
- Integrated Internet Explorer 8;
- Integrated Windows Media Player 11;
- Integrated root certificates for August 2022
HOMEPAGE
https://forum.rg-adguard.net/

en_windows_xp_sp3_with_update_2600.7682_aio_10in1_x86

https://ddownload.com/454vdl40u9by
https://ddownload.com/cncfo5zk5pzh


https://nitroflare.com/view/4F3F81B989B102B
https://nitroflare.com/view/9461DE02DAD799C


https://rapidgator.net/file/ee189c86de20058c3c9b8df6a763e2a8
https://rapidgator.net/file/60777d02e11364ca2dcec7ba0deaf1b5

ALL_OTHER_LANGUAGES

https://ddownload.com/jkleytpzwfzp
https://ddownload.com/btgvkja2o4ap
https://ddownload.com/m31wzcc21q6i
https://ddownload.com/i5sv0i4hkcbu
https://ddownload.com/4y2n7jml029t
https://ddownload.com/7sbwz2q16dcx
https://ddownload.com/vzrah20z0zb3
https://ddownload.com/i3dioga5p7xg
https://ddownload.com/ueno5io52qev
https://ddownload.com/e6vvcvyjrd2y


https://nitroflare.com/view/3900C455E92037F
https://nitroflare.com/view/1600283E6909230
https://nitroflare.com/view/A321A32D0CAAD42
https://nitroflare.com/view/C1A567E9A1D24FE
https://nitroflare.com/view/5B409A1320D9409
https://nitroflare.com/view/E8B89E0419966D5
https://nitroflare.com/view/6779CBF96C580D0
https://nitroflare.com/view/75709975A7DBF9B
https://nitroflare.com/view/096AC4C539A7E2D


https://nitroflare.com/view/DF0BF9675CE3957


https://rapidgator.net/file/aaf00848a8ff37fe019fa70966aca926
https://rapidgator.net/file/b247b1ce058c24db71071c3e7e1a2ecd
https://rapidgator.net/file/2e77d040017d8c46a1126c2a1daa7fc8
https://rapidgator.net/file/ab9279b556581d25dc711a1c9e97c6c0
https://rapidgator.net/file/c05003242f2dc85b07b0cdbb336d871b
https://rapidgator.net/file/581ed889a8ed053ead4a9a99dba3b32c
https://rapidgator.net/file/bb3d67dd40908631b1b2a0d620c05363
https://rapidgator.net/file/235efd8c1e4f81a10726a6cbce5c8bde
https://rapidgator.net/file/0c73d5839d47f0938c8b26fb6fc0a73b
https://rapidgator.net/file/a167a45b5686167a7b43795ff9f67a62

[related-news]
Related News
[/related-news]
Comments (0)