Software / Multimedia →
Icecream Slideshow Maker Pro 4.11 Multilingual
Published by: LeeAndro on 8-06-2023, 12:50 |
0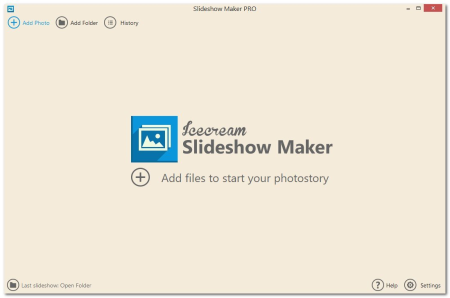 File size: 22 MB
Meet Icecream Slideshow Maker, a software that you can use to create beautiful slideshows from your favorite photos. Breathe life into them by adding fancy transition effects and background audio. You don't need to be tech savvy to create a muldia slideshow with music in a few minutes; just add photos, configure slides transitions and durations, add a suitable music file, preview the project and simply press the "Create" button to enjoy the end result!
Features
Controls
Control and transition effects for each image in your slideshow.
Preview
Preview your slideshow prior to creating it for better results.
History
Never lose your creative work. You can always continue from where you stopped.
What else makes Icecream Slideshow Maker so special
Your music
Choose a favorite music file as a background score for your slideshow. Offset and fade settings available too.
Transitions
Wide variety of transition effects: pixelate, mosaic, zoom in and zoom out, vertical stretch and more.
Full HD slideshow
Create HD slideshows with up to 1920x1080 resolution.
Youtube
Upload your slideshow to YouTube and share it with friends.
Whats news:
https://icecreamapps.com/Slideshow-Maker/changelog.html
HomePage:
https://icecreamapps.com/
DOWNLOADrapidgatorddownload
[related-news]
Related News
[/related-news]
Comments (0)