Published by: LeeAndro on 23-05-2019, 07:19 |
0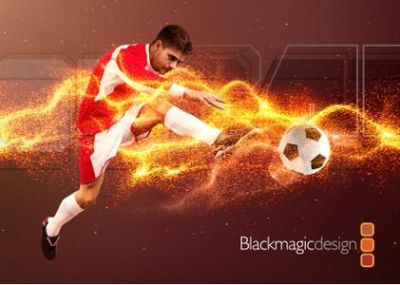 Blackmagic Design Fusion Studio 16 Beta 3 | 662.1 mb
Blackmagic Design announced Fusion 16 Studio Beta 3. Last major release version 16 present all of the improvements made to Fusion built into DaVinci Resolve available to VFX artists using the stand alone version of Fusion Studio.
- Addressed an issue where undoing changes to certain Fusion node parameters made from numeric entry sliders would behave incorrectly
- Addressed an issue where icons and text for aux channels would not reflect the current state in the viewer
- Addressed an issue with OpenGL Renderer handling of aux channels
- Addressed an issue with interlaced processing of masks
- Addressed an issue with incorrect DoD contents when blending masks in a comp
- Addressed an issue where canvas colors would sometimes appear with swapped red and blue channels
- Addressed an issue where previewing VectorMotionblur would cause a crash
- Addressed an issue with CUDA GPU errors when using FastGaussianBlur
- Addressed an issue where viewers flicker when using paint with clone or time offset
- Addressed an issue where double polyline rendering could cause a crash
- Addressed an issue where the VR mirror window would not display correctly on retina/HiDPI monitors.
- Addressed an issue where the VR mirror window would fail to remember its position and size
- Addressed an issue where attempting to use the memory preferences on render nodes could cause a crash
- General performance and stability improvements
Fusion 16 Studio is actually the successor to 2017's Fusion 9 Studio - the hike in version numbering seems to have been to bring it in line with DaVinci Resolve.
Blackmagic Design's press release describes it as "the biggest update we've ever released for Fusion software" - although in practice, the features aren't entirely new, just new to the standalone edition.
The update rolls out the changes the firm to the Fusion compositing toolset when it was incorporated inside DaVinci Resolve 15 last year.
As well as an "updated and more modern user interface" - a mixed blessing, judging by early user feedback - that means expanded GPU acceleration.
All 3D operations are now GPU-accelerated, along with key features including time effects, dissolves, vector motion blur and stereoscopic 3D and colour tools.
GPU processing now supports Nvidia's CUDA and Apple's Metal APIs as well as the open standard OpenCL, which should improve performance on those companies' hardware.
Existing OpenCL add-ons will need to be rewritten before they work with the new architecture.
There are also more general performance improvements - Blackmagic Design's announcement singles out planar and camera tracking, and mask operations - and improved memory management on large comps.
The old free edition of the software, which worked on footage up to UHD resolution, has now been discontinued, although most of the tools are still available in the free edition of DaVinci Resolve.
Tips on parallel installation, performance updates and general first impressions related to Fusion in DaVinci Resolve 16 and Fusion Studio 16.
Blackmagic Design creates the world's highest quality video editing products, digital film cameras, color correctors, video converters, video monitoring, routers, live production switchers, disk recorders, waveform monitors and real time film scanners for the feature film, post production and television broadcast industries. Blackmagic Design's DeckLink capture cards launched a revolution in quality and affordability in post production, while the company's Emmy award winning DaVinci color correction products have dominated the television and film industry since 1984. Blackmagic Design continues ground breaking innovations including 6G-SDI and 12G-SDI products and stereoscopic 3D and Ultra HD workflows. Founded by world leading post production editors and engineers, Blackmagic Design has offices in the USA, UK, Japan, Singapore and Australia.
Blackmagic Design Fusion Studio
16 Beta 3
x64
english
PC
Windows 10 Creators Update
662.1 mb
DOWNLOADuploadgigrapidgatornitroflare
Related News
Comments (0)