Software / For MacOSX →
Focus Matrix Pro – Task Manager 1.6.1 macOS
Published by: mitsumi on 5-06-2023, 11:49 |
0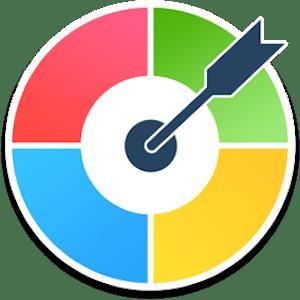 Focus Matrix Pro – Task Manager 1.6.1 macOS
File size: 13 MB
Focus Matrix is a smart personal organizer based on the so-called Eisenhower box, a personal productivity strategy created by Dwight Eisenhower, the 34th President of the United States.
he principle uses a special priority matrix that helps break your tasks into several groups depending on their urgency and importance, and work your way through your daily agenda in the most efficient way possible.
The key features
- Two views: Matrix and List of Sections
- Move tasks between sections using drag-and-drop
- Maximize a section to get a closer look at its content
- Use the "Inbox" section for tasks which are needed to be sorted by quadrants
- Set "All day task" to plan tasks for the whole working day
- Sort tasks by title, due date or manually
- Assign due dates to tasks
- Set reminders to never miss an important deadline
- Tasks that are approaching their due dates are automatically carried over from the Not Urgent category to the Urgent list with user notification
- Delegate tasks by email, messages, etc. (through the context menu)
- Task lists can be shared to Facebook, Twitter, etc.
- Editing of multiple tasks at once
- Copying and pasting of tasks within the program, as well as from/to other applications
- Search and tags support
- Task filtering by tags and statuses (completed/uncompleted)
- Export to PDF or print the task list
- Configurable statistics and reports for completed tasks
- Password protection
Release Notes
Release notes were unavailable when this listing was updated.
Supported Operation Systems
macOS 10.15 or later
Homepage
:
https://geo.itunes.apple.com/app/id1087284172
Download linkrapidgator.net
:
uploadgig.com
:
nitroflare.com
:
1dl.net
:
[related-news]
Related News
[/related-news]
Comments (0)